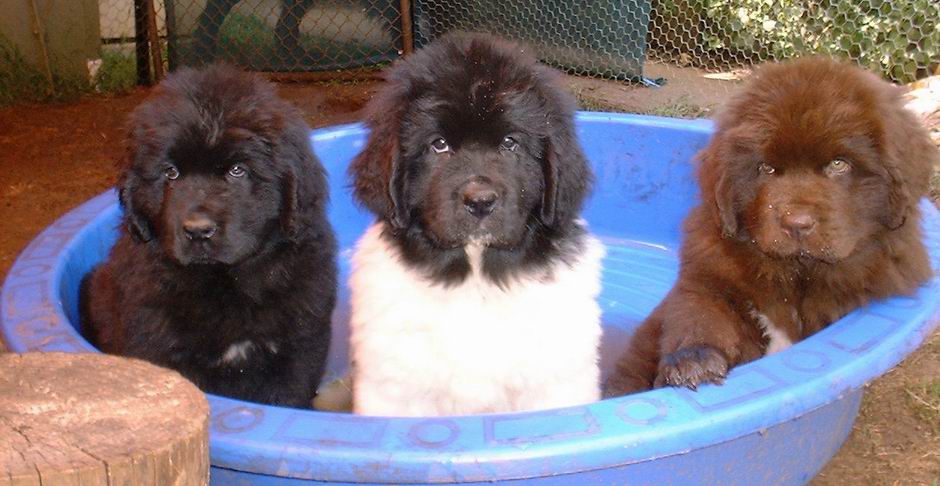 Welcome to the Web Page for Paddlepaws Newfoundlands.
Victoria, Australia
We are a mother and daughter team, who has adored this breed for many years,
purchasing our first Newfoundland in 1986.

We breed only occasionally, and have had 11 litters in our 24 years in the breed.
The main colour bred at Paddlepaws is Black, but we sometimes have Landseer (White & Black) and Brown pups,
with the occasional Mismark or Grey pup.

~UPDATED FEBRUARY 5th 2011~





We hope you enjoy your visit to our site, use the links below to navigate our site.